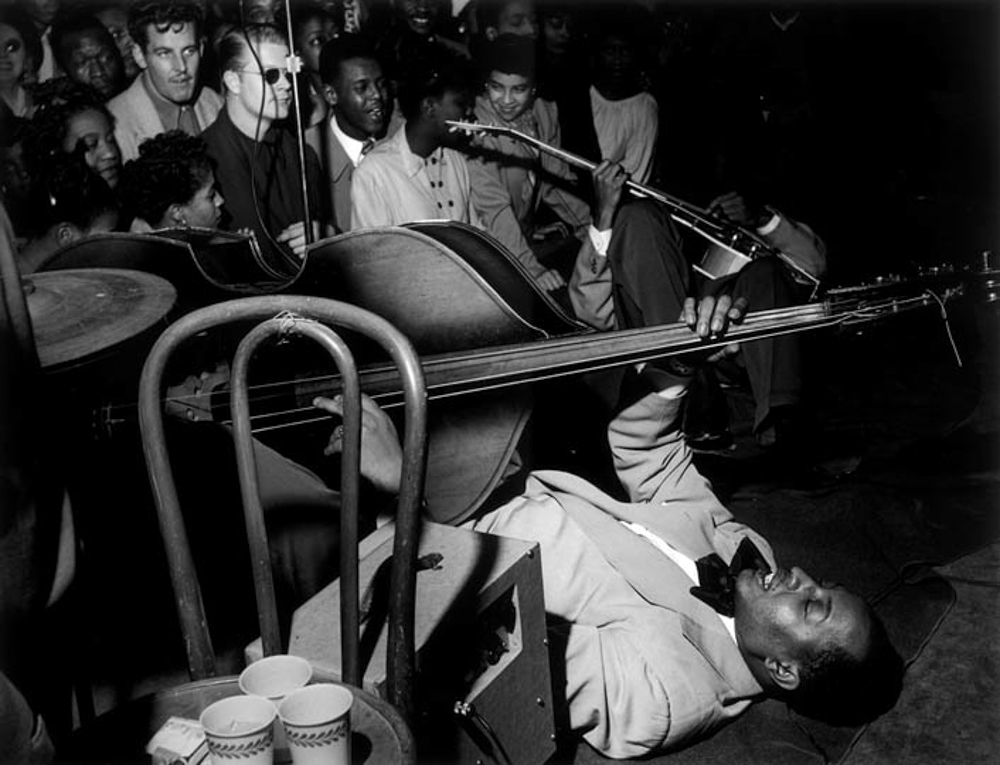 Photography Gallery
Harlem of the West:
The San Francisco Fillmore Jazz Era
November 20 - December 31, 2021
---
Curated by Lewis Watts
In the 1940s and 50s, San Francisco's Fillmore District was a vibrant multicultural neighborhood where jazz greats such as John Coltrane, Dexter Gordon, and Billie Holiday shared their music. It is a history almost forgotten after the massive redevelopment of the area. This exhibition presents rare archival photographs from that lively chapter in jazz history and the African-American community. Curator Lewis Watts, a former Bolinas resident, is an internationally exhibited photographer, archivist, Professor Emeritus of Art at U.C. Santa Cruz and U.C. Berkeley, and co-author, with Elizabeth Pepin Silva, of Harlem of the West: The San Francisco Fillmore Jazz Era.