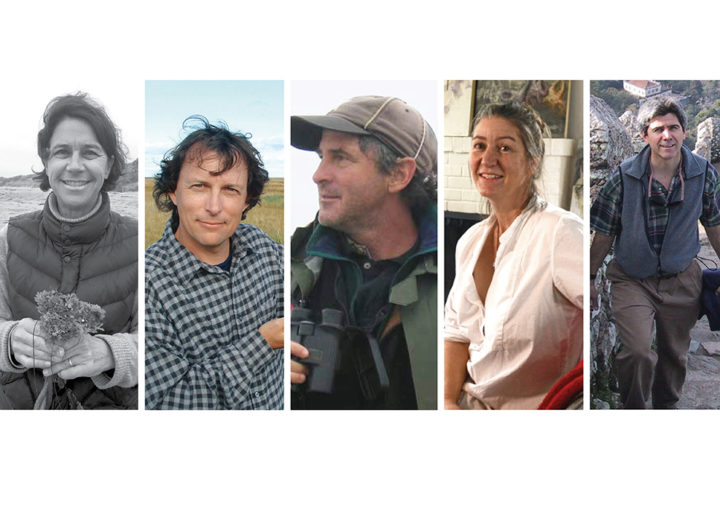 Panel Discussion
Bay Area Natural History: A Great Minds Panel Discussion
Thu. April 18, 6:00 pm This event has passed
Bolinas Community Center
Free / $10 recommended donation.
Concurrent with the museum's exhibitions of natural history, join us for an enthralling conversation with prominent local scientists and artists who will share insights into our local ecosystems. Biologist, author and research associate Peter Pyle has studied birds and the ecosystem of our region for forty years, including initiating definitive studies of Farallon Islands' birds, surrounding waters and Great White sharks. Harvard trained, photographer Josie Iselin uses her large images, research, and new book to illuminate complex seaweed life and interspecies relationships such as that between kelp and sea otters. Dr. Nils Warnock, Director of Conservation Science at Cypress Grove, spent eight years as director of Audubon in Alaska, where half a billion birds from all over the globe come to nest. Artist Ellen Litwiller creates exhibits for natural history museums, from the Smithsonian to California Academy of Science. A graduate of the Art Institute of Chicago, she also exhibits her fine art. Climate scientist Dr. Peter J. Gleckler contributed to multiple reports of the United Nations Intergovernmental Panel on Climate Change (IPCC), and has particular expertise in ocean warming.
From left to right: Josie Iselin, Dr. Nils Warnock, Peter Pyle, Ellen Litwiller, Dr. Peter J. Gleckler.