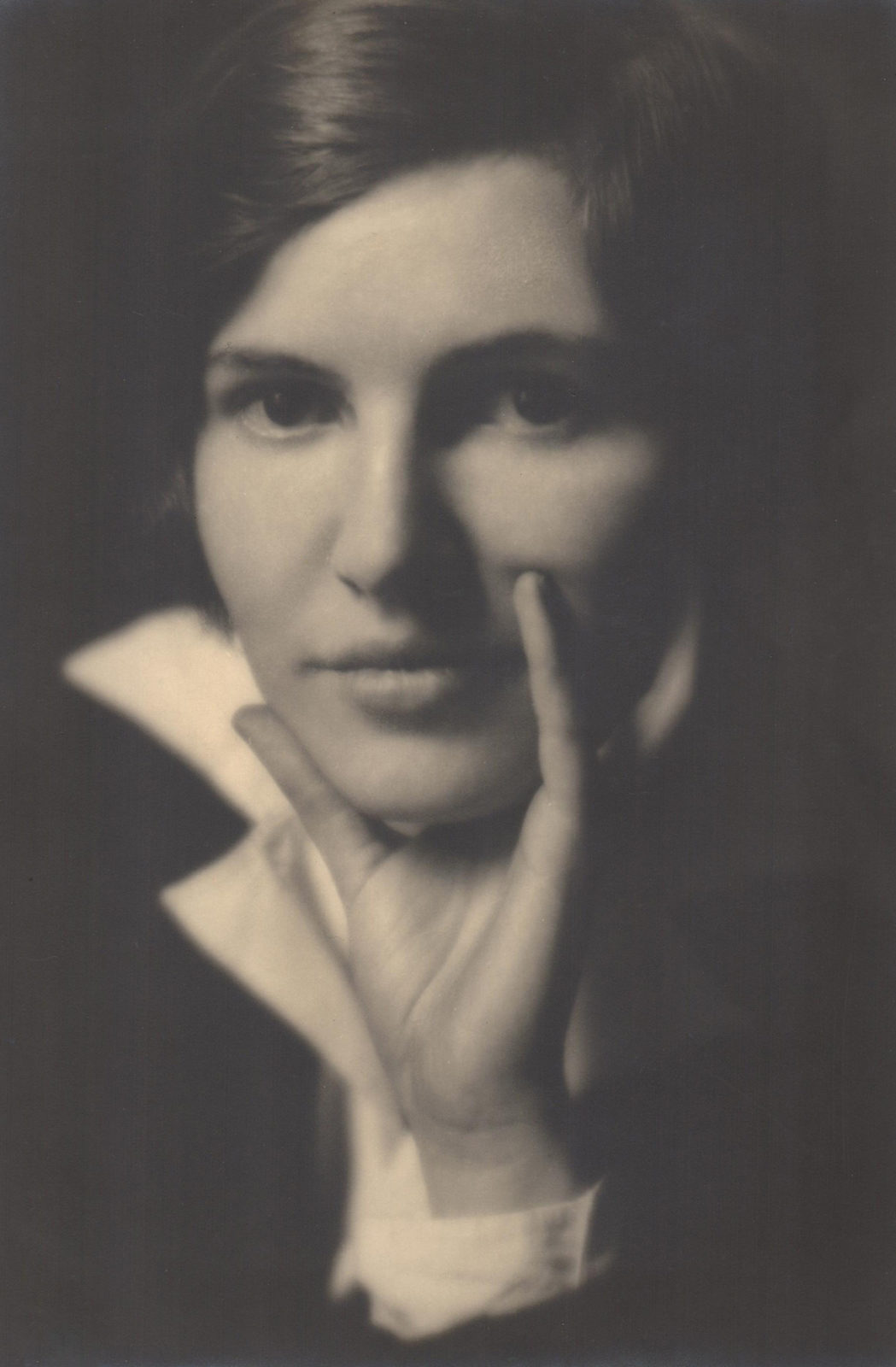 Johan Hagemeyer (1884-1962)
Helene Sturdivant Mayne
c. 1927
Helene Sturdivant Mayne was known for the gentle, sensitive style of her work as a portrait photographer. She studied under Johan Hagemeyer who photographed leading individuals from Einstein to Dali. Mayne went on to photograph many well-known individuals and families of Marin County, U.C. Berkeley staff, Bolinas residents and summer colony friends. Collections of her portraits reside at the Bolinas Museum and the Bancroft Library in Berkeley, California.
The Bolinas Museum's Helene Sturdivant Mayne Photography Gallery was made possible by a generous gift from Helene's husband Leslie Mayne, in her memory. In 1998 the exhibition Helen Sturdivant: Photo Portraits 1928-1930, was the inaugural exhibition in the gallery.
Johan Hagemeyer (1884-1962) was born in Amsterdam, Holland and emigrated to the United States in the early 1900s. While Hagemeyer began as a fruit farmer, a life-changing meeting with Alfred Stieglitz in 1916 inspired him to pursue a career in photography. He would later become known for his striking portraits of cultural figures of national and international renown, richly toned landscapes, iconic views of San Francisco, and dramatic cloud studies. After meeting Stieglitz, Hagemeyer moved to Pasadena, California and developed close relationships with many West Coast photographers, such as Imogen Cunningham, Tina Modotti, and Edward Weston—with whom he developed a professional relationship and an intense friendship. Hagemeyer's career took off and by the early 1920s he was exhibiting his photographs in many important salons, garnering both popular and critical acclaim. He soon discovered the intellectual and creative community of Carmel-by-the-Sea and moved there in 1922, making it his base for the next twenty years. From the 1920s through the 1950s, Hagemeyer photographed many artists, musicians, and literary figures, such as Albert Einstein, Henry Miller, Elsa Naess, Salvador Dali, and Arthur Miller. It has been said that Hagemeyer had a painter's sense of the picture surface and a modern photographer's sense of the unposed moment in the subject's life.